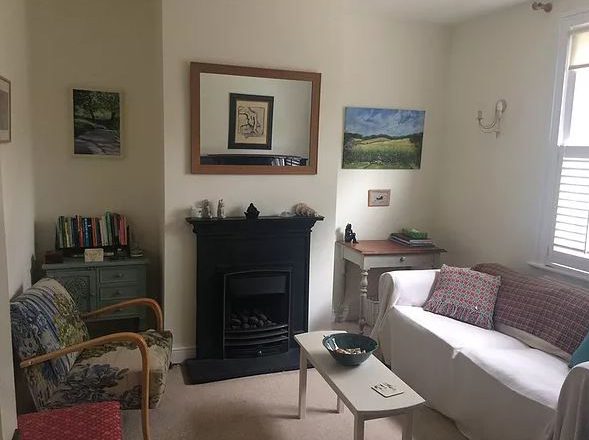 About Me
I am personable, warm and empathic, and I will provide a safe and caring environment for whatever you choose to bring. I won't sit there silently nodding - this will be a two-way process where we communicate and interact.
My background is in the arts and media so I'm able to bring a positive, creative and imaginative approach to our sessions.
I will listen openly and without judgement; this openness is fundamental to our joint exploration of your difficulties to help you cope with the present, identify your resources and gain greater self-awareness and acceptance.
My Philosophy
I am a fully qualified BACP registered counsellor, and I use a combination of Humanistic, Creative and Cognitive Behavioural Therapy (CBT) Approaches.
I work with clients with many different issues: bereavement, relationship difficulties, job dissatisfaction, life changes, depression or simply unexplained feelings of loss, fear and anxiety.
Whatever the reason, we can work together to increase your self-awareness and your potential.
'We all have two lives; the second one begins when you realise you only have one.' Confucius
My Training
Diploma in Therapeutic Counselling
Registered Member BACP
Introduction to Cognitive Behavioural Therapy
(University of Oxford)
Cognitive Behavioural Therapy for Older People
(University of East Anglia)
CBT for Depression and Anxiety
(University of Reading)
Creative Skills in Counselling
Bereavement Counselling
(Cruse Bereavement Care)